Hei, i miss my big A :)
And i cant wait to see him tomorrow and going to bandung with his family.. :D
We'll going to bandung to attend his cousin's wedding reception.. And for that moment, i have prepare kebaya encim.. Buuuutt.. Becoz of my rudeness, i rip my kebaya!! Huhuhu.. My mom will fix it as good as she can.. Thanks mommy!!
And this is my kebaya..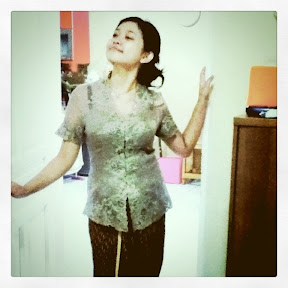 Is it good?? O yes.. U should say it is good or ull regret!! Hohoho
Oh, btw.. Happy Idul Fitrii.. I'm sorry for the very late posting.. Hihi..
Minal Aidin Wal Faizin.. *chup!
Love,
dinarpastika
- Posted using BlogPress from my iPhone